Edinburgh Castle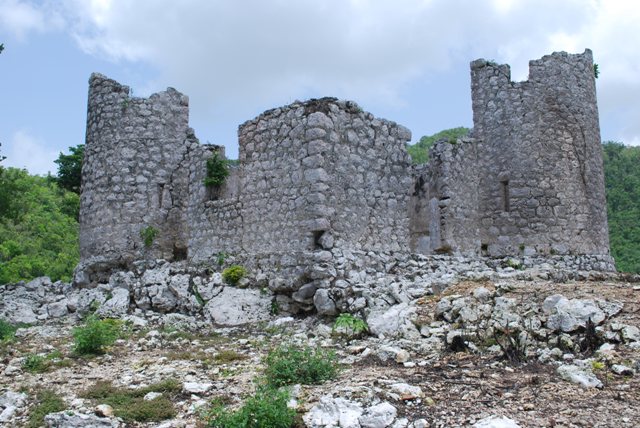 Parish: St. Ann
Edinburgh Castle situated in Pedro district, St. Ann, was built by Lewis Hutchinson, who is Jamaica's earliest recorded serial killer. Hutchinson, a Scottish Doctor came to Jamaica in the 1760's. The two storey 'castle' has two circular loop holed towers placed diagonally at opposite corners.
Lewis Hutchinson, also known as "the mad doctor", with a single shot would kill any lone passer-by. He would then force his slaves to throw the body of his victim in a sinkhole located on the property. In his worst dementia he would invite his victims to his castle where they would be entertained before being killed.
After a time the Doctor seemed to have become more daring as he shot his neighbour and a soldier in full view of a white colonist. The "mad doctor" tried to make good his escape on a ship about to set sail. However, he was captured, tried and hanged at the Spanish Town Gallows in 1773.
The final count of people murdered by Hutchinson will never be known. However, upon searching his home after his arrest forty three (43) watches and a large amount of clothing were found.
The "castle" now stands in ruins.