Sligoville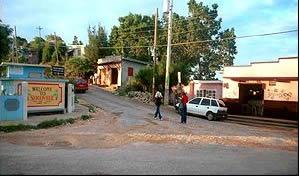 Parish: St. Catherine
In 1835 Rev. James Mursell Phillippo, a Baptist Minister and abolitionist, in anticipation of the abolition of the apprenticeship system, purchased land in the hills of St. Catherine. This land was then divided into lots for the former enslaved persons.
It is recorded that Henry Lunan, a former enslaved headman on the adjoining Hampstead Estate, purchased the first lot of land. The settlement was named Sligoville in honour of Howe Peter Browne, 2nd Marquis of Sligo, then Governor of Jamaica.
It was under Lord Sligo's tenure as Governor that the proposed process of Emancipation of the enslaved persons was carried out. Sligoville, located about 10 miles north of Spanish Town, was the first Free Village in Jamaica.