Bustamante Museum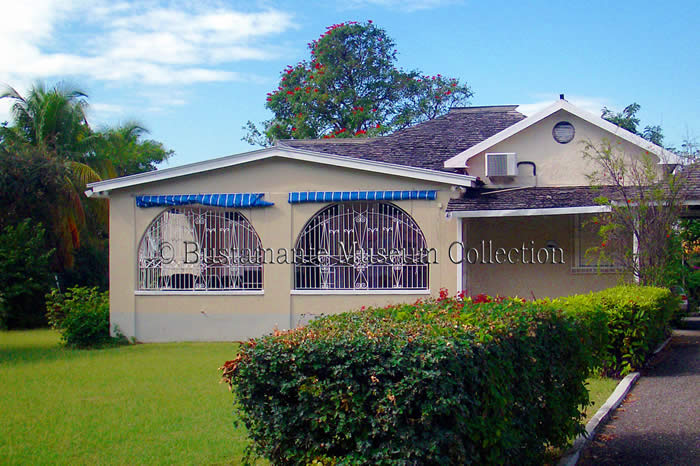 Parish: St. Andrew
24 Tucker Avenue is the former residence of the late Sir Alexander Bustamante. In 1940 Bustamante was held in detention at Up Park Camp for allegedly inciting workers to protest against low wages and poor working conditions. From this location he instructed his attorneys from the legal firm Judah and Randall, to build a home on the half-acre of land he had bought in 1939.

Bustamante's attorneys had the house completed within a year and around the same time Bustamante was released from detention camp. The house was at first rented for a couple of years before it was occupied by Bustamante. The building is a contemporary style 3 bedroom, 3 bathroom concrete house with a combined hip and gable end and timber shingle roof finish. Louvre windows are reflected throughout the design, with the exception of the pivoted sash windows of the bathrooms.

This Tucker Avenue home now has its place in Jamaica's history because a National Hero lived there and because of the eventful conferences which took place there.

The house is now open to the public as the Bustamante Museum and is located at 24 Tucker Avenue, with entrance on 2 ½ Goodwill Avenue. The museum consists of a multimedia exhibition with artifacts on display.

Opening Hours:
Monday - Friday 8:30 am - 4:00 pm

Admission:
Students in uniform: $100
Adults: $300
Teachers are free

Contact:
Tel: 876 -946-2666
bustamantemuseum@cwjamaica.com
https://www.facebook.com/bustamantemuseum