St Andrew Parish Church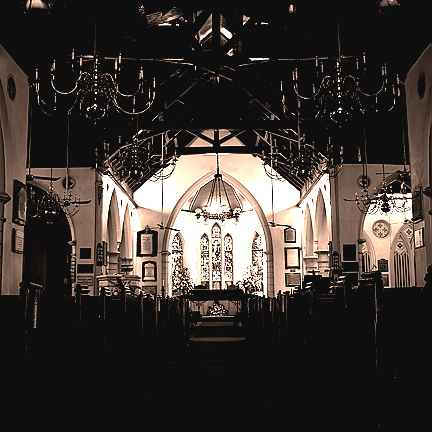 Parish:St. Andrew

The St. Andrew Parish Church was founded in 1664 and is one of the oldest churches in the country. It was founded some four years after Britain established civil administration following conquest of the island from Spain. It is named after the apostle Andrew, the patron saint of Scotland.
Until the disestablishment of the Anglican Church in 1870, St. Andrew Parish Church was the only Anglican Church in the parish and had therefore responsibility for the spiritual welfare of the parishioners.
The first two church buildings were constructed some distance away from the current site but these were destroyed. The first church on the present site dates from the 1680s but it was destroyed in the 1692 earthquake. Rebuilding commenced that same year and the structure was completed in 1700. This building was extensively renovated and enlarged in 1879 and since then several additions have been made. This was necessary because of a growing congregation as well as the damaging effects of hurricanes. In 1907 another major renovation was undertaken as a result of the earthquake of 1907.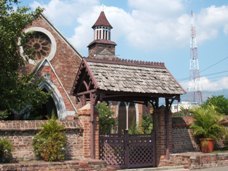 In 1974, a Church Office was constructed to house offices and a conference room.
The Church has some of the oldest and beautiful monuments and memorials of any Church in Jamaica. Stained glass windows, installed after 1879, are an important part of the memorials of the church. The present organ, the fourth in the church's history, was installed in 1978. The cemetery is one of the oldest in continuous use in the island and many prominent persons associated with the history of the Church are interred within its boundaries.
The St. Andrew Parish Church was declared a national monument by the Jamaica National Heritage Trust on April 3, 2003.